Admired & preferred for over 90 years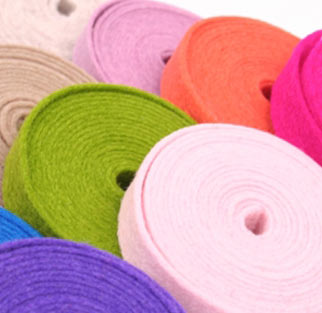 Colors…..Quality ….. Fast Service….
For over 90 years, Central Shippee, Inc. has been the premier supplier of FELT. affectionately known as "THE FELT PEOPLE."
Serving our customer's needs has broadened our markets and products
to include a wide range of colorful and technical fabrics.
Primarily a B2B supplier,  we eagerly await the opportunity to help you select the best FELT for your purpose.
We encourage your phone calls and emails.
In keeping with our mission to serve you best, "If you don't see it, just ask!"
Our customers comes first
Wool FELTs, washable FELTs, technical FELTs, Industrial FELTs, Thick FELTs, ….Which FELT is right for you?   We'll help you navigate the myriad of options as we find the best FELT for your purpose. Backed by over 88 years of experience, we'll find you what you need.   Try us!